This is a guest post by Jake Rheude.
Getting users to check out your eCommerce store is challenging enough. But once they are already there, you have to convince them to buy.
When you design your store the right way, you can create a great first impression with site visitors, establish trust with prospects, and it lets you stand out from your competitors. In short, you will be in a great position to generate more sales.
But building a highly converting eCommerce site can still be challenging because it involves more than visual elements.
In this post, we will talk about the most common eCommerce design mistakes that could hurt your sales and how you can avoid them:
Failure to Make the First Impression
The thing is, when you make an eCommerce website, you only have a few seconds to make a great first impression to people that you're talking to.
Now, how is that different from the people that you interact with online?
Well, you have less time! It only takes users 50 milliseconds to form an opinion about your website.
That gives you a very limited time to attract people and form a positive image of your site (and business as a whole). If you fail at this, then the ones that are browsing your site will be skeptical.
Having no Clear Value Proposition

An important element that will determine whether or not prospects will keep on checking your site is your value proposition.
It will define the attractiveness of your products towards prospective buyers. It will also determine your product's uniqueness and brand, which will make you rise above your competitors.
Meaning, your value proposition will convince them to purchase your product.
Unfortunately, a lot of eCommerce sites have no clear or bad value propositions. Most of them fail to communicate the most distinctive aspects of their product. As a result, buyers couldn't make up their minds whether to purchase the product or not.

Designed for Desktop Users Only
More than half of the total internet traffic online comes from mobile devices. Therefore, you could be missing 20% to 60% of your customers simply because your site isn't mobile-friendly.
Even websites that try to cross-platform fall on these expectations. Try to miss an element or two, and customers will leave without a doubt.
Bad User Experience
Having a UX eCommerce design is important for several reasons. For one, the effective user experience will engage your prospects and boost your eCommerce marketing strategy.
Users deserve the best user experience when they land on your site. Not only will this boost your conversion rates, but you'll get better reviews and improved awareness when you get people to be excited with your brand.
Apart from that, the better the user experience that your website provides, the higher search engines (such as Google) will rank you on the search engine results pages.
Absence of Visual Hierarchy
Having a visual hierarchy will make it easy for users to be able to navigate through your site.
When you utilize a clear visual hierarchy, your call-to-action button also becomes easily recognizable because of the design. For example, accent-colored texts are easily clickable, but the base texts aren't.
But when you try to juggle various sizes with contrasting colors and spacing, together with the overall layout, you'll be able to determine which will be noticed first. This includes which elements on your site have more value.
It's because you're discreetly guiding web visitors to key components on your site, and making their journey more time-efficient. They could easily get from one point to another on your site as quickly and as intuitively as possible.
Missing Call-to-Action
Where do you place your call-to-action?
While this might seem a relatively easy question, you would be surprised to know that not a lot of sites have a prominent "Buy Now" button.
With every item that you have listed, they should be able to see and click a button to complete a purchase. Also, do not be afraid to enlarge those call-to-action buttons.
Place a lot of clear languages on what that particular button does. Use bright, contrasting colors to make it stand out from various elements on your page. You can even let users know what particular item went to the cart.
And if you have a single-product website, redirect web visitors to the checkout page.
Ineffective Product Pages
A lot of eCommerce businesses fail to get the results they want because they delivered ineffective product pages. Meanwhile, effective product pages turn viewers into paying customers.
Product pages are crucial because they tend to get more traffic than your homepage. They are often shared more, as well.
Also, because a lot of users search for the actual products than the brand itself when they go to search engines, most users will come across product pages before any other page on your eCommerce website.
If you do not focus enough on creating effective product pages, then you will be making a huge mistake.
Poor Quality Product Images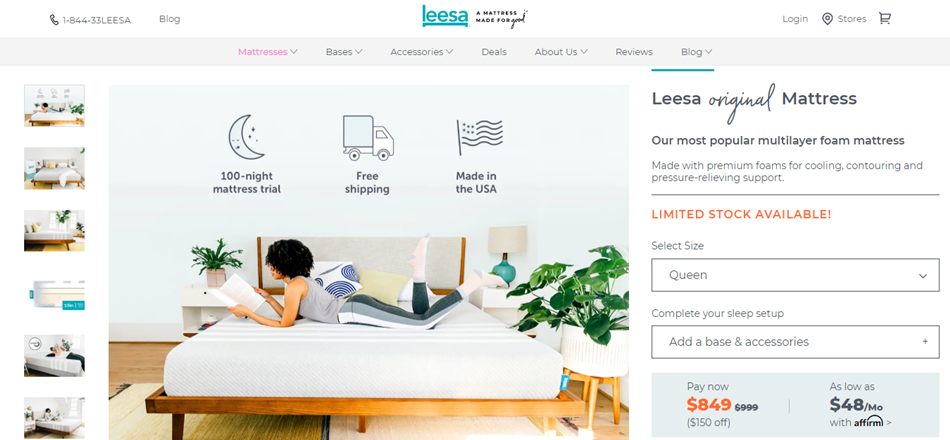 A lot of consumers won't buy your products based on just words alone. In fact, a lot of small eCommerce stores hurt their chances of making more profits simply because they don't work hard to produce high-quality product photos.
So, if you're selling custom products, then you might need to work with a professional who will take the photos for you.
You don't have to invest in expensive cameras and equipment, either necessarily. All you need is an excellent brand style that will showcase your products in all shapes and dimensions.
No Search, Sort, and Filter Options
The thing is, most people don't know what they're looking for. Therefore, your product display should be aesthetically pleasing enough to grab their attention.
But placing a "Buy Button" simply won't cut that. Apart from that, you should also help shoppers find whatever they're looking for without too much trouble.
You can do so by categorizing your products, letting users sort and filter through them. Having a search option can help a lot, as well.
Complicated Checkout Process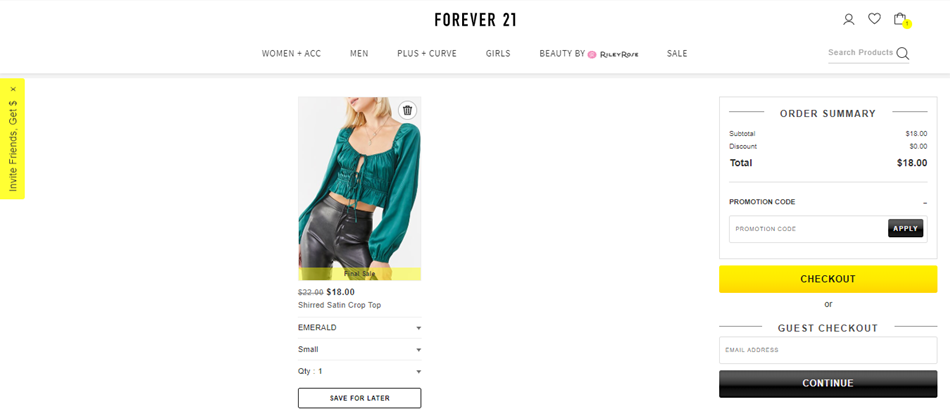 Having a complicated checkout process is one of the main reasons why a lot of people abandon their carts before paying anything, and you lose out on sales.
If there are too many steps before the checkout process, they'll become easily impatient, abandon your cart, and leave.
That's precisely why you should ask customers for information that you only need to process their orders and deliver the product.
Also, the last thing that users want to encounter is surprise charges during checkout. There's nothing worse than finding a product that they like, only to abandon at the last minute because of an unexpected shipping charge.
Unreliable Website Hosting
A slow loading site will kill the overall user experience a prospect will have on your site.
Shoppers expect all eCommerce stores to load faster than ever before. So, when it comes to making your eCommerce store load faster, your site's hosting plays a crucial role.
So, it's high time that you skip the shared hosting plan and go with a quality cloud hosting or VPS option.
Lack of Trust Signals
Brand recognition will always play a key role in attracting more and more customers, as well as competing against giant brands in the market.
It's not enough that you win over your client's confidence and trust in your products. You also need to adopt a more customer-centered approach.
Place vital elements like customer feedback, as well as other important information about your company. You can also install an SSL certificate on your eCommerce site.
People will always feel comfortable in handing in their payment details, such as their credit card information if they feel that they're in a safe environment.
Final Thoughts
There you have it. Those are the biggest eCommerce design mistakes that you should stay away from.
Hopefully, by learning from these mistakes, you'll gain valuable insight into how you can improve the performance of your eCommerce store, and ultimately boost your sales.
(Visited 90 times, 1 visits today)