While the peak sales lasting from Thanksgiving till Christmas is the season that retailers are looking forward to, the post-holiday downtrend is the time they fear. During the festive period, turnovers of the biggest vendors skyrocket by up to 71%. Following the impressive increase in sales volumes, eCommerce stores experience just as impressive a slump. Statistical data leaves no chance to act nonchalant: January is reported to be the month when retail vendors run the highest risks of going bankrupt.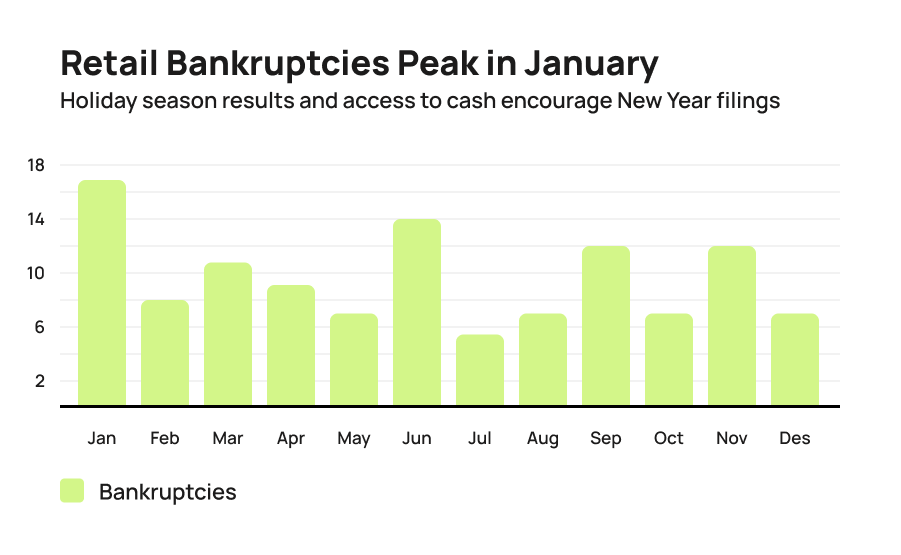 Is there a way to see the light at the end of the post-holiday tunnel? The answer is "Yes." Provided the right approach to your sales and marketing strategy, awareness of the issues driving after-Christmas sales down, and an in-depth understanding of customer needs and wants. This article gives you a comprehensive overview of the above aspects. Read on to learn what problems one might face in the post-holiday period, how to build an efficient anti-crisis plan, and what factors to count in to keep selling successfully.

What is to Beware of About the Post-Holiday Sales?
Let's make it clear: what do we consider the start and the end of the post-holiday sales period? According to most sources, it commences on the day right after Christmas and lasts well into the rest of the winter. Traditionally, January and February are reported to be the two months in a year when consumers are least willing to spend money.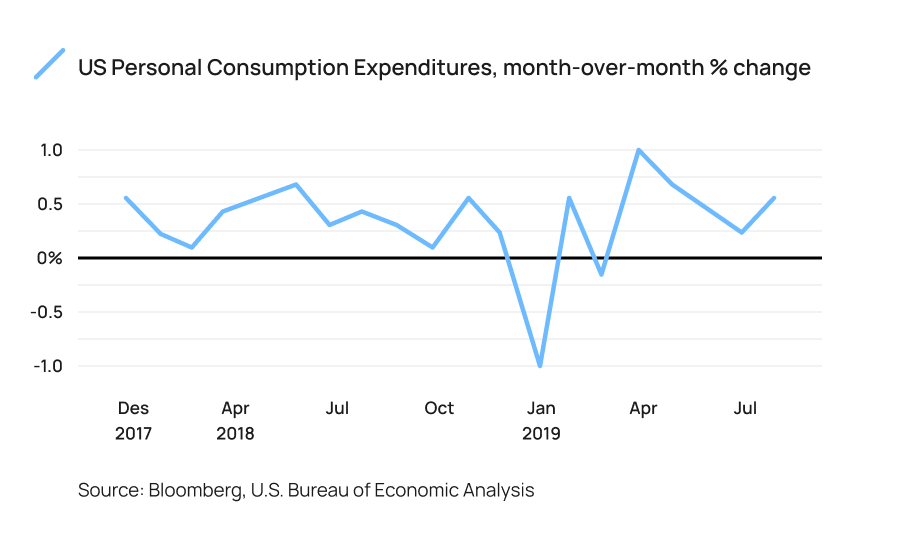 During the period, retailers face the following typical issues:

People have already spent a fortune on gifts and other Christmas essentials, such as décor. Evidently, they are more cautious about shopping budgets and picky about offerings.
The first of January opens the so-called Return season when stores are overwhelmed with the flow of goods coming back to shelves. This can lead not only to financial losses but also to confusion about delivery schedules and inventory management.
Shops have a huge amount of leftovers from holidays in stock—the special-edition Christmas stuff. The assortment varies from gift wraps and orange-and-pine scented candles to ornament sweaters looking appropriate during the festive days but weird in one's daily wardrobe.
The selling strategy and approach to customers need to be adjusted promptly to account for the changed operating conditions of post-holiday sales.
Still, whatever problems you have to deal with, you do not have to turn them into troubles. Try another approach—if you can't change the circumstances, make them work to your advantage. All the more, survey figures are promising. 68% of consumers were planning to shop during the week after Christmas, and 50% had set their minds on benefiting from post-holiday sales.
Addressing the Issues of After-Christmas Sales
Whereas some vendors may prefer to survive on what they have earned during the peak season, the strategy proves to be inefficient in the long run. Actually, it prevents one from growing business steadily, with extensive resources invested in recovery from the January slump in later months. A wiser approach would be to use the post-Christmas traffic surge, the return spike, and the changes in consumer trends to drive the January sales up. The question is: how do you do that?

Appeal to the New-Year Mindset
A consumer before the New Year and the one after it are two different persons. The first one knows how to indulge oneself in little sins—shopping, eating, going out—and loves it. The second one resolves to become a better person—lean, gracious, smart, and reasonable about investments and finances.

This doesn't mean people will suddenly stop eating junk food, purchasing expensive jewelry or designer apparel that are far out of their league. Rather, their focus will shift, at least for the few weeks of January, towards merchandise that can help them keep up the New-Year resolutions.

You can tailor your stock to reflect the change in the consumer mindset. Just keep in mind the following psychology drivers:
Less wasted time, more gains. People seek to organize their daily routine in such a way that they would have more spare time without losing productivity. Anything that aids in accomplishing the goal is doomed to New-Year-inspired popularity— from notepads, pencils, and other stationery goods to sophisticated electronics and software.
A sound mind in a sound body makes a healthy person. Exercising equipment, as well as books and records to work on self-esteem, to build confidence, or to improve relationships hit the top of best-seller lists.
Self-care can also be the focus of promotional activities. Buyers have already put much effort, time, and money into lavishing other people and want to concentrate on their own well-being instead. To relax, to travel, to spend more time with their loved ones—count in the consumer wishes to capitalize on post-holiday sales.

Safety is a first-order priority. During holidays, when people get quality time off work and with their families, the value of quiet and undisturbed life is ever so palpable. Consumers feel the urgent need to protect their property, homes, and family members. Therefore, items to guarantee safety and security are on top of selling lists—shock-proof phone cases, apps to protect passwords, etc.
Trying something new is always a good idea. Closing a year, people would traditionally wish they could have done more than they have actually managed to. And those don't have to be major things like sky-diving or delivering a baby. Buying a novelty gadget or upgrading software would do to satisfy the new-Year-new-Me frenzy.
Therefore, the first weeks of January are the right time to launch new products. You just have to think through a promotional campaign because the right mentality to accommodate novelties is already in place. For instance, you can take advantage of early sales with pre-ordering functionality, such as implemented in the Shopify's Pre-order Autopilot plugin by MageWorx.

A clean environment is a nicer place to live in. The resolution to be a better person is often about generating less waste or utilizing it in a more environmentally-friendly way. In line with general retail trends, consumers are more willing to buy eco- or bioproducts or those that have not been tested on animals and use biodegradable packaging.
On the other hand, customers are all into cleaning the mess after Christmas dinners and holiday parties to make their homes cozier to meet the new year. Grab the opportunity to add related merchandise to your stock.

Amazon is an example of a vendor who has built the knowledge of the customer mindset into its flows and is using it successfully to enhance post-holiday performance. The eCommerce giant starts to prepare for the January sales slump well ahead of time, putting fitness equipment, superfoods, travel guides, etc. on display.

Make Returns Work to your Advantage
Customer behavior studies claim that 8 out of 10 customers are likely to return at least one gift this year. About 1.6 million packages were expected to hit eCommerce stores during the week preceding Christmas and almost 2 million more—starting from January 2. 

Whether the figures prove true or not, they are too significant not to pay attention to the issue. With the inflow of returned merchandise, shops risk not only losing money but also reputation and clientele. Here are some tips to minimize possible damages:

Improve the customer experience. Statistics confirm that about 96% of shoppers are willing to continue purchasing from a merchant where they had positive impressions from requesting a return. In addition, 60% of consumers don't mind taking a different item in exchange for the one they send back to a shop. The biggest incentives in this respect are transparency of return policies, free shipping options, and an automated refunding process.
Optimize inventory management. Your task is to reflect promptly returned items on merchandise lists while syncing the lists across multiple distribution channels and marketplaces. Also, consider the idea of automating inventory management activities. The proactive approach will help to avoid hectic about regulating inventory flows during busy times, enabling you to react adequately to demand dynamics.
Leverage the Cross- and Upselling Techniques. Building product bundles with returned merchandise can solve both the problem of its reselling and increasing the sales rates. At the same time, you can offer customers more convenient shopping experience by combining multiple products into a single package based on their genuine needs. Specialized tools will save your time and efforts on accomplishing the task—e.g., the Cross-sell and Upsell Suite and Advanced Bundle Products at the Shopify app store.
Adopting a proper approach to process returned goods is a chance to acquire loyal customers. As you might know from experience in online trading, winning a new client is a lot more difficult than retaining a regular. Plus, the faster you are able to handle a return, the faster it is back to the storefront, ready for resale.

Launch a Post-Holiday Sale
The festive season is a good sales driver, but discounts drive your selling performance even better. However you may feel about starting another sale after you have just finished the Christmas round, shoppers will hardly ever get tired of hunting for discounts and bargains. Continue offering goods at reduced prices on a regular basis to keep their eyes glued to your shop. Read on for ideas to run a post-holiday sale:

Holding a sale after Christmas is a good practice to get rid of leftover inventory and clear some space for a fresh assortment. Emphasize the event is a clearance and offer a reduction of prices that is hard to resist.
Set additional discounts for buying more items of the same merchandise or for bundles of goods. The bonus of free shipping is a sure trick. A wise approach is when you calculate the average value of a customer order and enable free-of-charge delivery when the value is by 5 to 20 USD higher.
Create an own calendar of events to engage new customers throughout the winter months, including in connection with the St.Valentine's Day. Connect the events to what you sell. For example, to celebrate the Bubble Bath Day on January 8, you can offer your store visitors a discount for body care products.
Set up time-limited promotions for certain items on sale. Such offers create a sense of urgency about purchasing decisions and stimulate impulse shopping. The power of the latter is hard to underestimate, with studies evidencing that 91% of millennials are often making purchases on impulse.
Implement loyalty programs to retain first-time buyers and encourage them to come back to your store. Be generous about discount coupons and gift tickets to motivate shoppers to return for more.
Post-Christmas sales are widely practiced throughout the retail industry. For instance, Bath&Body Works has cut its prices by 75%, with the offer valid till January 20. Coach—a retailer specializing in luxury leather goods—has set a 50% discount for particular merchandise, free shipping included.

Building a Post-Holiday Marketing Strategy
Addressing burning issues, such as described above, is only part of a successful plan to capitalize on after-Christmas sales. Involving efficient marketing strategies can help to move beyond simply addressing challenges towards achieving a stable growth throughout the high and low seasons. Read on to learn some of the best practices.

Employ the Power of Social Media
Today, customers rely heavily on social media (e.g., Facebook or Instagram) in shopping choices. According to recent shopping research in the USA, 23% of respondents used their social accounts to search for Christmas present ideas. Here are some tips on how you can unlock the networking power to propel your retail business:

Involve celebrities and media personas in advertising campaigns. Only beware—it can eat up the whole of the marketing budget.
Not only influencers, such as bloggers or stars, impact opinions, but also friends and connections. Offer promotions for adding your hashtags to photos or mentioning your store or brand in texts shared on social media.
Use networking data to study customer preferences and identify target audiences. Also, trace how your social media activity translates into sales volumes and determine those channels that bring most buyers.
Update your social media profile—check the working hours, get rid of outdated images or promo offers, etc. Abandoned commercial accounts actually make customers wonder whether a business is still running and can be trusted.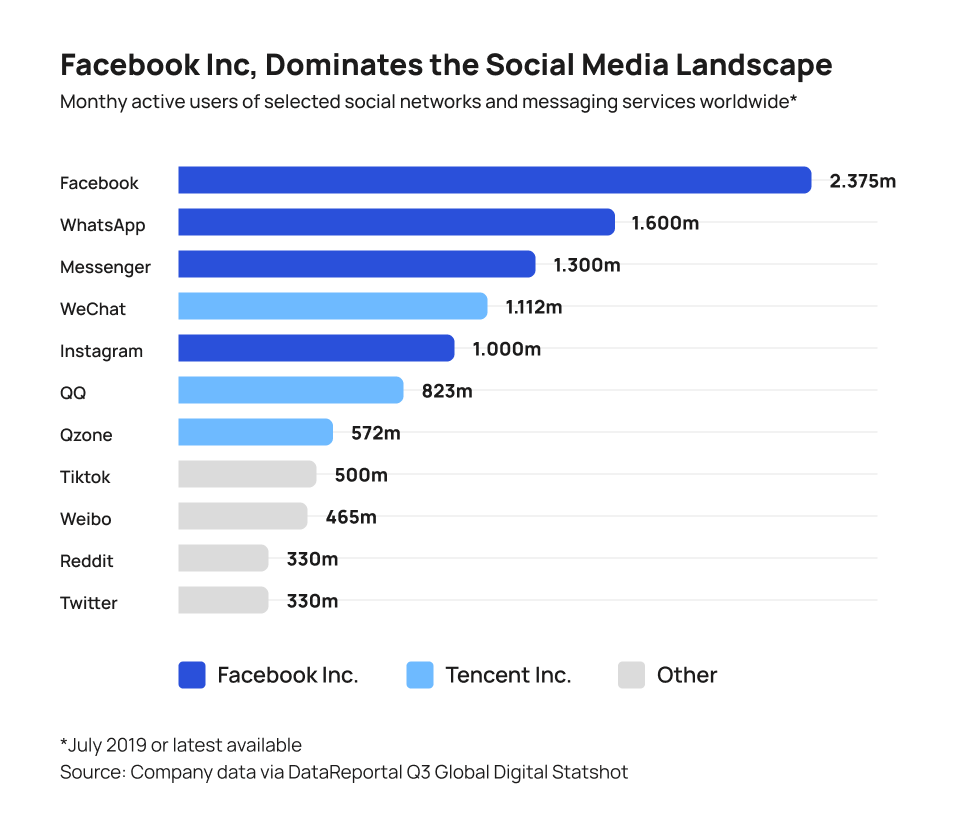 Leverage Technology and Automation
The market offers a bunch of tools to facilitate omni- and multi-channel promotional campaigns. Some enable you to create and dispatch custom emails, and others automate managing the website content or social media ads. Automation will not only let you cover a range of channels but also cut marketing expenses and save time for other important activities.

Another way to leverage technology for your benefit is to employ it to support customers. Chatbots are growing increasingly popular, with 60% of consumers reported to have used them in the past 12 months. Using the tech novelty reduces the time needed to respond to a customer to mere seconds.
Be Predictable for Shoppers
Within the context, predictability is not about leaving the assortment forever unchanged but giving shoppers a sense of stability about the discounts or promos you offer. An efficient marketing strategy is when you set the same start and end date for your post-holiday campaigns year in year out. On the other hand, shifting dates will only repel regulars, making them feel disappointed at not finding what they expected to.

Focus on Shopping from Mobile Devices
Recent statistics confirm that 62% of total eCommerce deals in 2018 were closed from mobile devices, and the figures are expected to grow further. Make sure to engage the audience by adopting a responsive and mobile-friendly design for your store pages.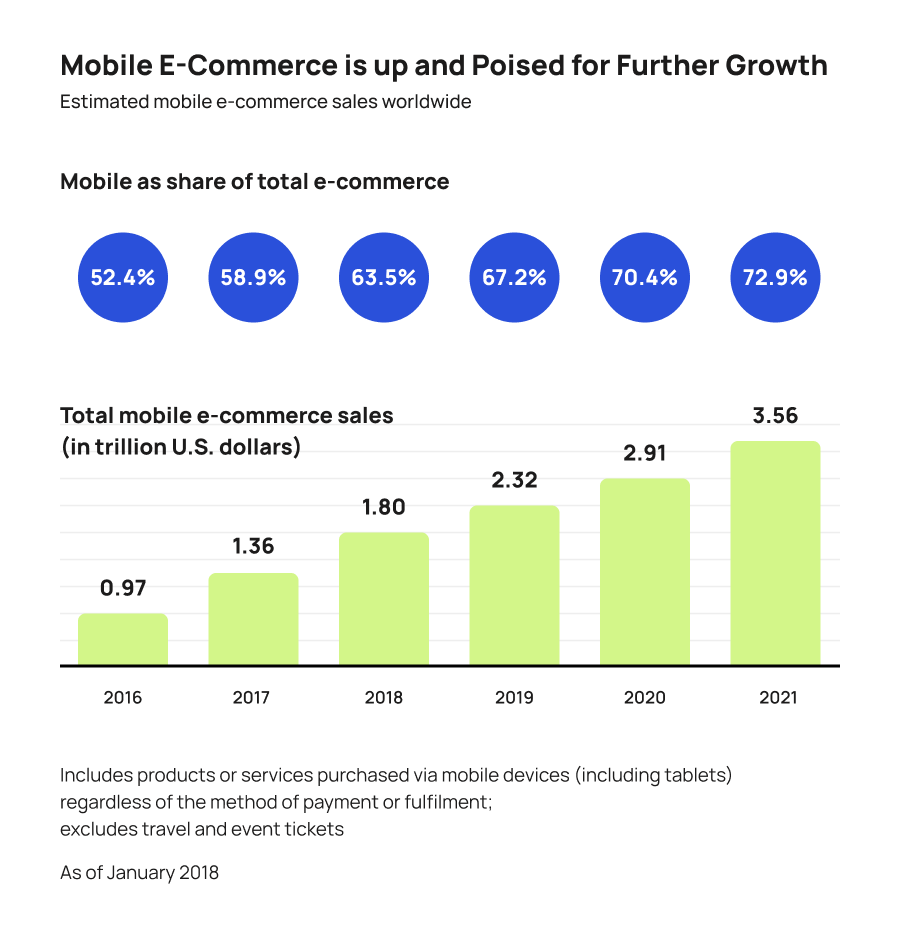 Pay attention to the checkout and registration processes—simplify the forms as far as possible.
Check that your website is speedy enough to open on mobile devices without trouble.
Study mobile demand variations and adopt a flexible pricing strategy based on the outcome.
Explore Retargeting Capabilities
Customers visit product pages and leave them randomly. Retargeting aims at making shoppers come back to purchase through ads that follow them as they surf the Internet.
Based on the study data, retargeted ads are ten times more efficient than display ones in terms of click-through rates and demonstrate better conversion results. Retargeting is the right method to keep your store within customers' sight.

Collaborate with Third Parties
Promoting post-holiday sales through websites other than your store pages or regular marketplaces can be as efficient as using the social media channel.

Instead of browsing for best deals, modern shoppers prefer to follow web resources that publish overviews of available discounts. Traffic coming from mentions on such websites brings customers who are actually ready to purchase since they look specifically for after-Christmas sales.

Run Customized Emailing Campaigns
According to a Shopify research based on Klaviyo data, 7.6 billion emails sent by retailers to customers during the 2018 peak season accounted for 24% of sales volumes. Email campaigns were also concluded to yield higher conversion rates than other promotional channels.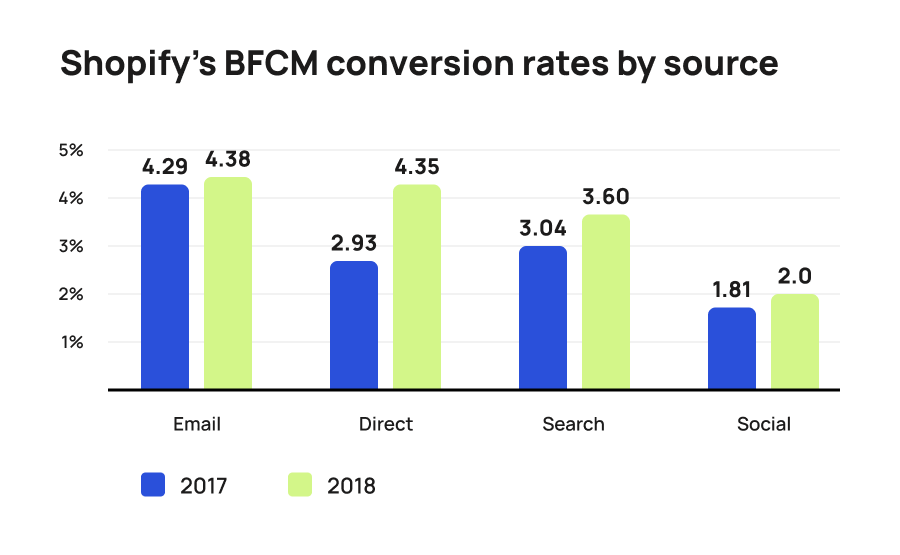 Besides, after Christmas, when people are still checking mailboxes for congratulations, the kind of advertising will not seem irrelevant or intrusive. Therefore, boosting post-holiday sales through emails is a wise decision, provided you put some effort into customizing and personalizing your messages.

Again, automation tools come to your rescue here. Choose the ones that are compatible with your CRM and can deliver unique emails based on customer data—e.g., change names or vary the content according to preferences.

Promote through Multiple Distribution Channels
Instead of focusing on emails or PPC solely, utilize the entire range of available media to promote your products. Today's customers are almost constantly online, surfing the net, using apps, checking on social media accounts. Push notifications, search engine optimization, and media publications—use all of those and more to win the attention of prospective customers.

Also, consider expanding your outreach to a greater number of marketplaces. Explore niche channels, newly emerging alternatives, and established trading platforms. Each offers its own collection of tools that can be helpful in keeping your inventory moving throughout the low season.

Learn from Previous Experience
Study the data from the pre-holiday period and previous experience of selling after Christmas. This is a sure method to get to know your customers better—their tastes and personal preferences in both purchases and interactions. In addition, the investigation can reveal why you lose clientele and what items sell like hot cakes.

With the data on hand, you can adjust post-holiday marketing strategies promptly. Perhaps, you will find out that your customers want free shipping, much like 47% of shoppers, and introduce the option at your store. Based on the data from previous post-holiday sales, you can conclude what items enjoy the greatest popularity at this time of the year and stock up accordingly.

Target abandoned shopping carts
Your task is to collect data about those customers who have not completed checkouts or left once active shopping carts unattended. Then, create a mailing list and generate personalized messages to offer discounts or bargains. In this way, you not only remind customers of your store but also show them you care.

Tell your After-Christmas Tale to Customers
And last but not least. Whatever post-holiday sales strategy you adopt—based on the tips above or otherwise—put your customer at its center.

Study purchasing patterns. Embrace the data both from own sources, such as sales statistics or CRM records, and helpful information from third parties. For instance, researchers from eBay Advertising have grouped consumers based on post-holiday spending patterns. The three groups are self-indulgent shoppers hunting for a designer or luxury stuff, long-haul listers stocking up on bikinis, and the more sensible deferred purchasers.
Seek inspiration from customer needs. Reportedly, holiday gift expenses make up about 1,200 USD per buyer on average. Having invested such an impressive amount of money into others, people want to focus more on themselves during the post-holiday period. Play the card in after-Christmas sales—show them that bag or the novelty gadget they always wanted and promise a discount.
Make shopping fun and enjoyable. The primary objective is to make customers feel comfy and at ease when using your website. They should be able to make any purchase or navigate to any particular product within several clicks. Your website should be ready to handle the increased post-holiday traffic. Poor load speed or non-responsive design will hardly leave customers with a nice impression of your business.
Help and support throughout the process. According to the survey data, 47% of buyers find themselves at a loss when they need to make a shopping decision. A good idea is to create a guide telling your customers about merchandise in stock and discounts or run a blog, posting articles about the latest offers.
Finally
It is hard to say whether January sales hold potential until you actually try and approach the post-holiday slump in a different way. Instead of putting up with low sales after Christmas, embrace the strategies and methods we have laid out for you in this publication. Keeping it quiet may spare you money and effort. But just think of it—while you are silent, your competitors sound louder.

(Visited 185 times, 1 visits today)