If you think of opening an online shop or look for new niches to grow your existing business, one of the first questions that will come to your mind is what to sell. If you want to stay ahead of the competitors and run a successful store on Shopify, you need to catch up with the latest eCommerce trends. Discovering in-demand products in the most profitable niches is vital for moving forward in a highly competitive eCommerce world for both aspiring entrepreneurs and established business owners. That's why we decided to create a post that will help you define best Shopify niches in which you can dive in to start your new eCommerce project and get an idea of trending products within each niche. Besides exploring top selling Shopify products, we also give a few tips on how to choose a business niche and products to sell that could be the best match for your marketing strategy.
How to Choose Products to Sell on Shopify
When you start considering what to sell on Shopify, first, you should determine a niche in which you can develop your product idea. One of the best ways to find a suitable business niche is focusing on what you are passionate about. This way, you can understand better which products will be more required and which improvements you would like to have in them. However, focusing only on something you love might be not enough for a prosperous business. You need to search for trends in the niche and concentrate your efforts on selling products that can solve the pain points of your potential customers. That's why it is also vital to define your target audience and understand which goods will meet their desires and make life easier. Besides, it is important to take into account profit margins when selling a particular item, as well as shipping costs and quality of products.
After identifying a niche you are ready to go for, the next step is to find the products that are currently in high demand or rising in popularity. Luckily, there are a few tools that can help you with this daunting task. One of such resources is Oberlo Trends that you can use to look for products with the highest number of orders. This way, you can filter out the most trending items in different categories. Next, you can go to Google Trends and check the volume of searches for particular products or niche over a period of time in the location where you target your sales. Google Trends help you get a clearer vision of the potential success of your product idea by seeing whether its trend goes upwards or downwards. Besides, you can use Amazon, Etsy, Pinterest, and other sources to analyze current trends by checking the products that are currently most popular among online shoppers.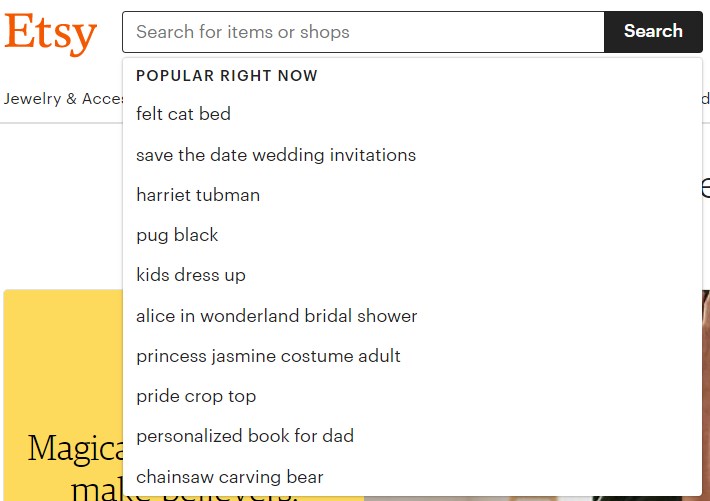 Best Shopify Niches and Products
Now, let's dive deep into the overview of the best Shopify niches and trending products within them.
SavvyCube Analytics & Reports
30-day free trial
Sales & profit analytics, custom reports, forecasting
Niche: Women's Fashion
Women's fashion is changing from season to season, which makes this niche an excellent choice to build your business. If you can catch up with the latest trends in apparel and shoes, you can have steadily growing sales by offering various products in the same niche.
Product ideas: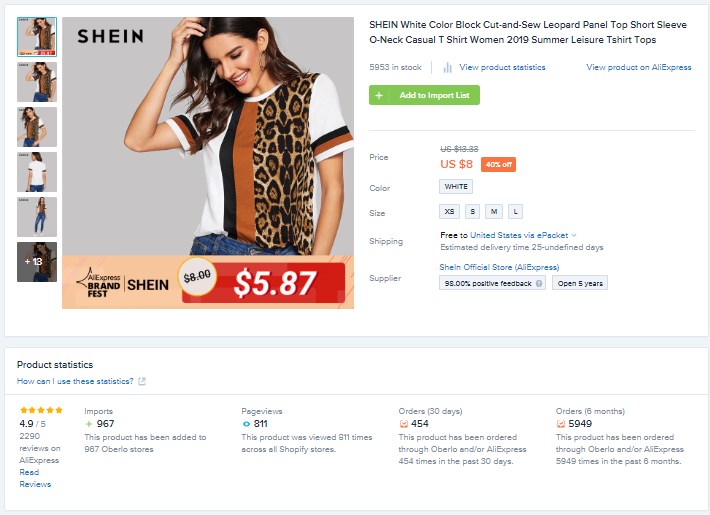 Color blocking in women's apparel became trendy at the end of 2018 and didn't lose its popularity in 2019. If you look at the data from Google Trends, you will see some fluctuations in the number of searches which might be caused by seasonal changes. So, if you decide to include color block clothes in your collections, you might want to add sweaters, dresses, and other pieces in the same style.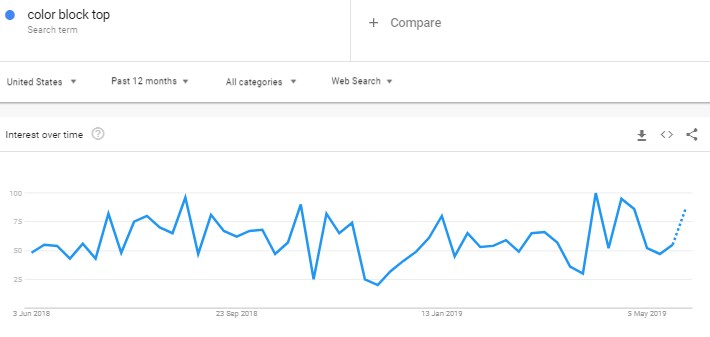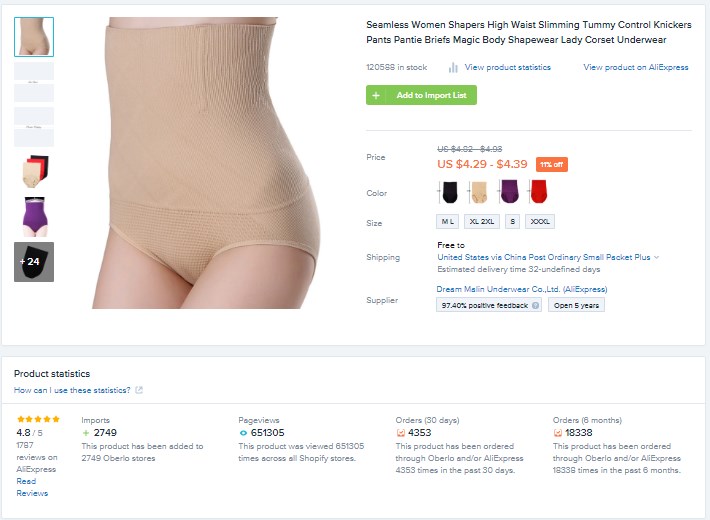 According to the Google Trends statistics, shapewear was rising in popularity during the last 15 years and became a stable trend over the past 12 months. There is no surprise in the popularity of this product since there are thousands of new moms and women who want to look more fit without going on strict diets or working out in the gym for hours. Thus, shapewear has the potential to be a winning product to sell over a longer period of time.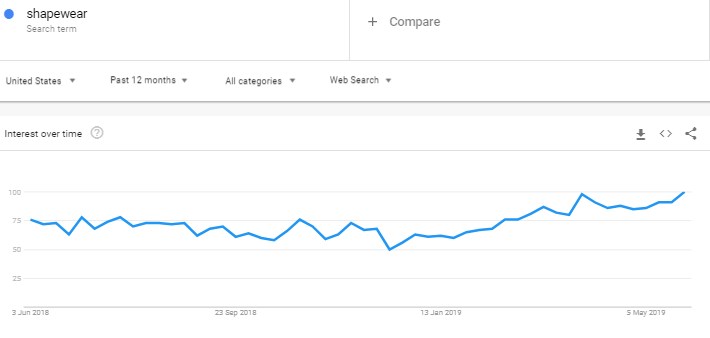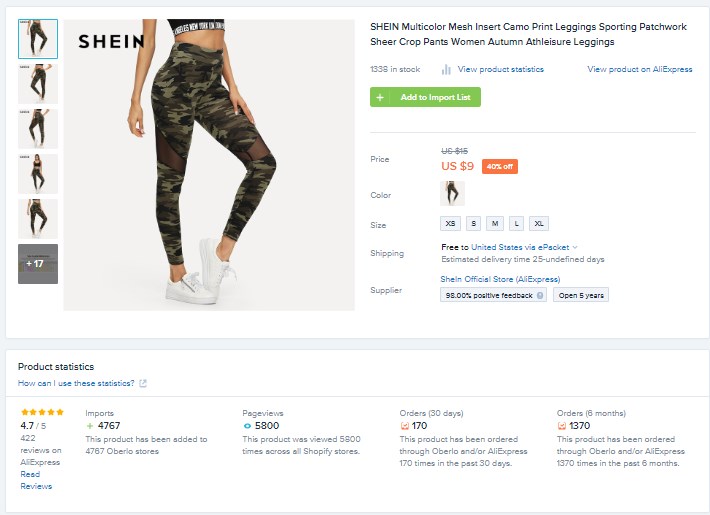 Athleisure showed its pick in popularity at the end of the last year and didn't back down until now. It can be promoted in both sports and fashion categories, which makes it one of the top selling Shopify products. However, the trend is shaped mostly by wearing it in everyday life rather than at the gym.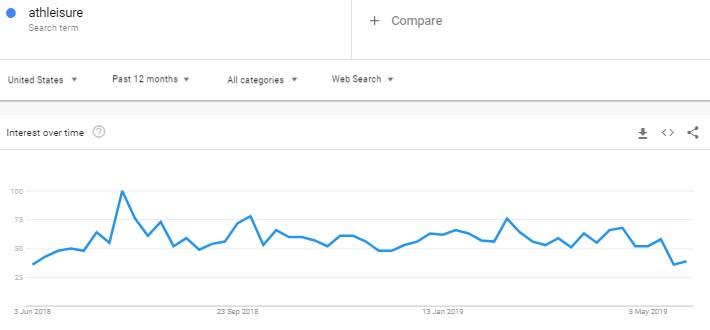 Niche: Sports & Fitness
Sports and fitness are topics that always stay at the peak of popularity since people of all ages and nationalities over the world want to keep in shape and lose some extra pounds. Lately, this niche has become even more trending due to the marketing efforts of companies who are selling fitness goods ranging from protein bars to workout equipment.
Product ideas: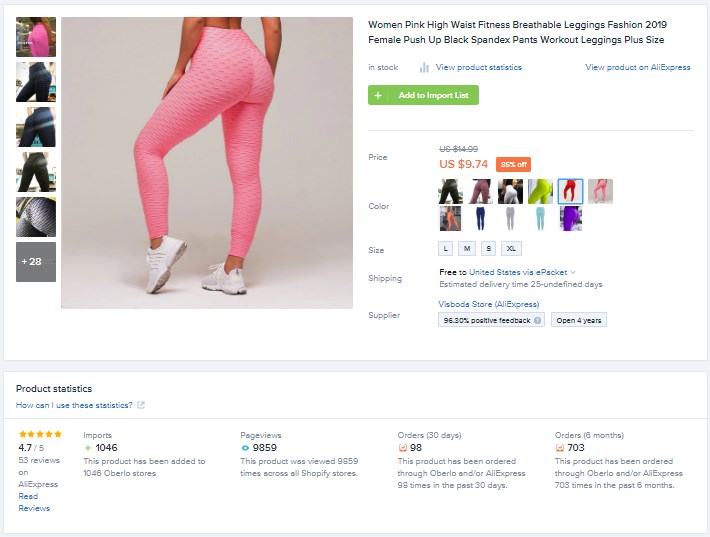 In the same way as the athleisure trend described above, yoga pants fall into two niches – sports and fashion. However, if you decide to sell this product on your Shopify store, in the first place, you can target the female audience who have an active lifestyle and care about how they look when doing sports.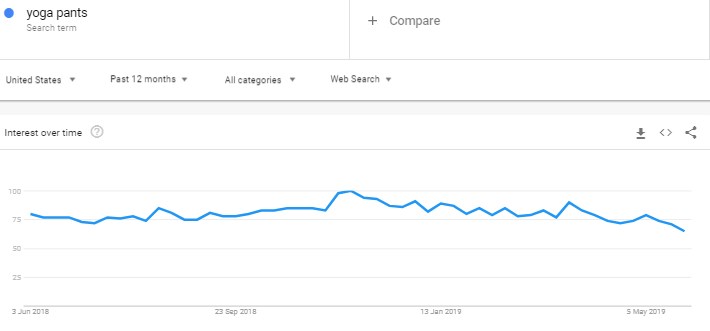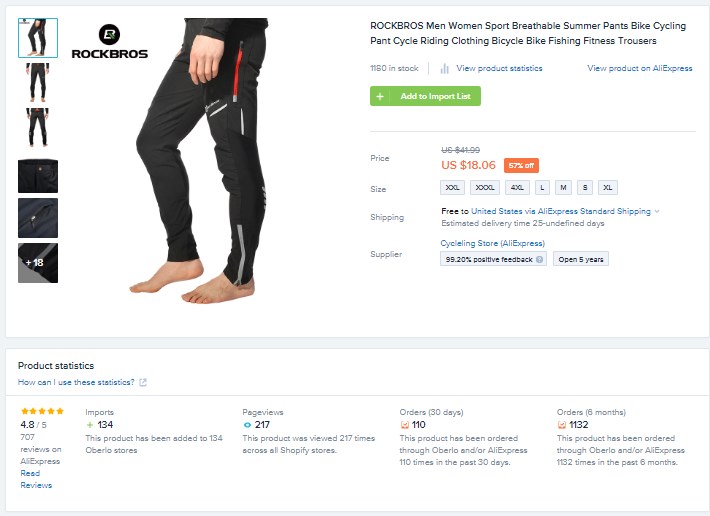 Not only women are interested in keeping their shape and following the latest sports fashion trends. For the recent few years, more men are going into various types of fitness and want to look good when doing physical activities. So, if you are planning to sell fitness products, consider male sportswear in casual style.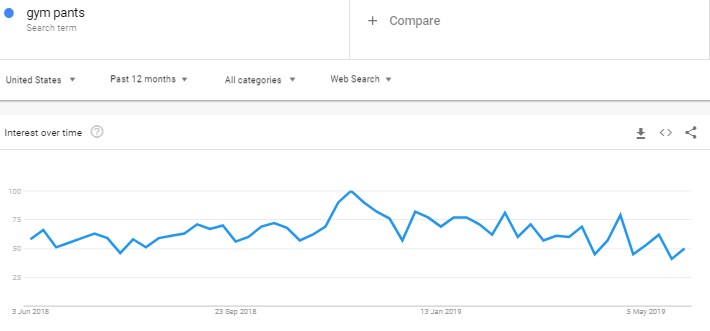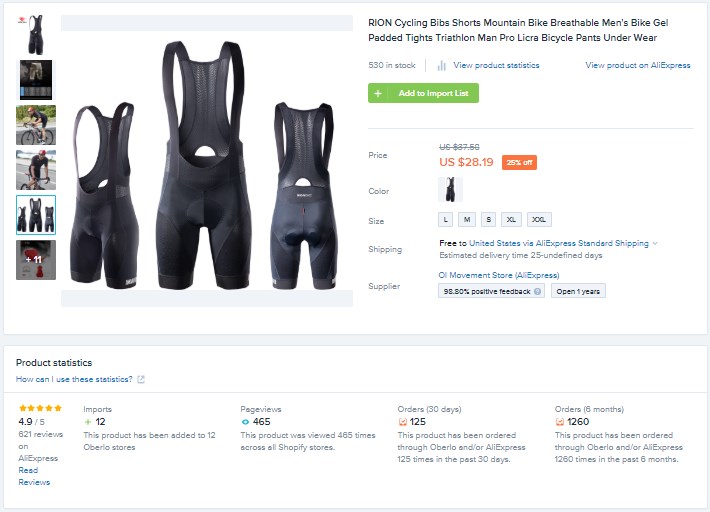 Cycling shorts with padded support is one of the trending goods in the sports & fitness niche. Since it solves one of the pain points of men who are into bicycle sports or just love cycling in their leisure time, this product has the potential to become a top seller in a short period.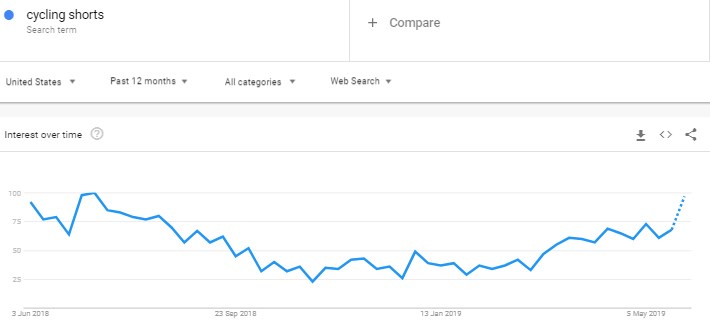 Niche: Health & Beauty
Since all people care about their well-being and constantly search for new possibilities to look more attractive, Health & Beauty is one of the best Shopify niches to start your business. The market is saturated with various goods that promise to make you more healthy and beautiful. But it also means that this niche will always have new trends that you can catch up with to increase your profits.
Product ideas: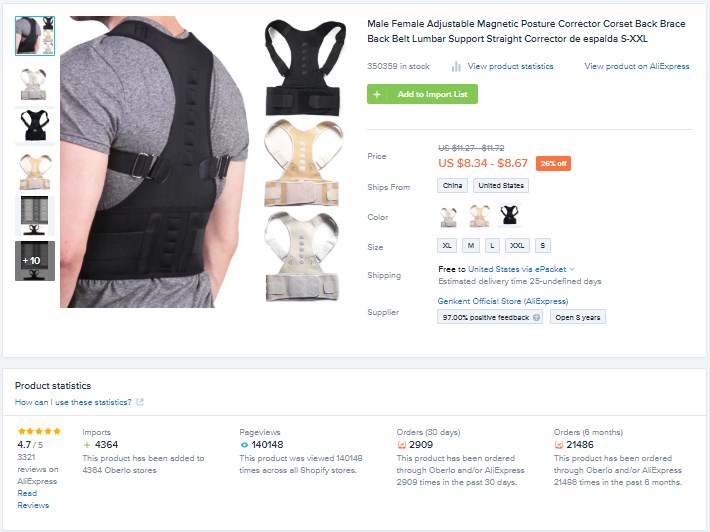 A sedentary lifestyle is one of the main problems for people of various professions who spend most of their days sitting at the desk. A continuous rise in using laptops and smartphones makes posture issues even more widely spread. If you are running your business in the health niche, you can immediately start selling posture correctors while this product is still at the top positions.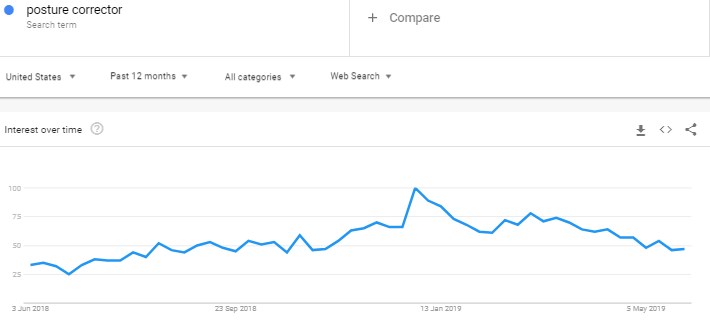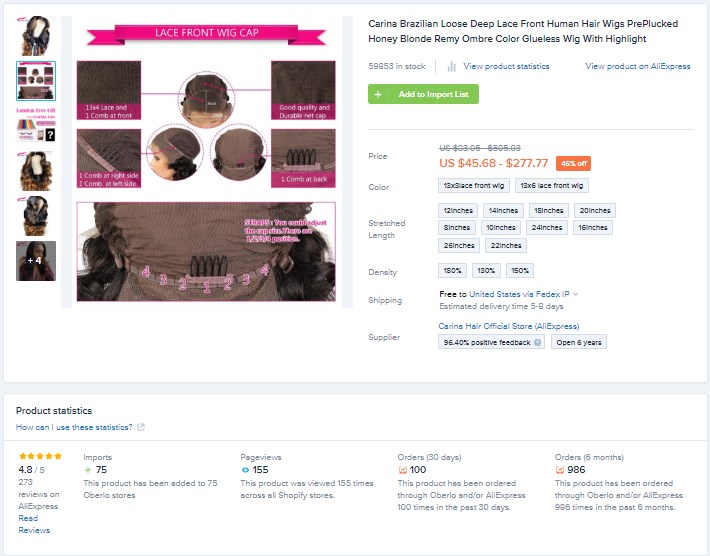 Hair wigs is one of the trending beauty products which statistics show a strong interest over quite a long time on Google Trends. Craving for long shiny hair is widespread among women, so beauty products for hair are the top-sellers in the market. Thus, if you want to see growing sales on your Shopify store, don't forget to include colorful artificial wigs in your catalog.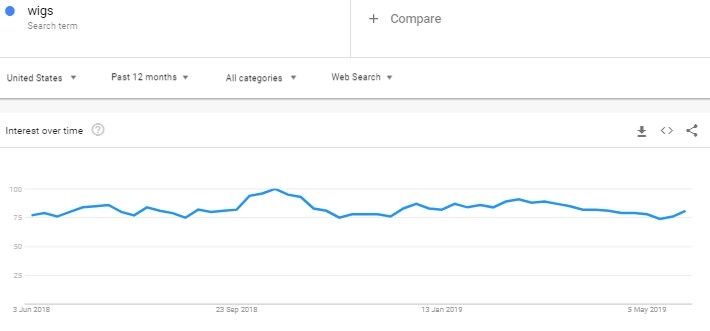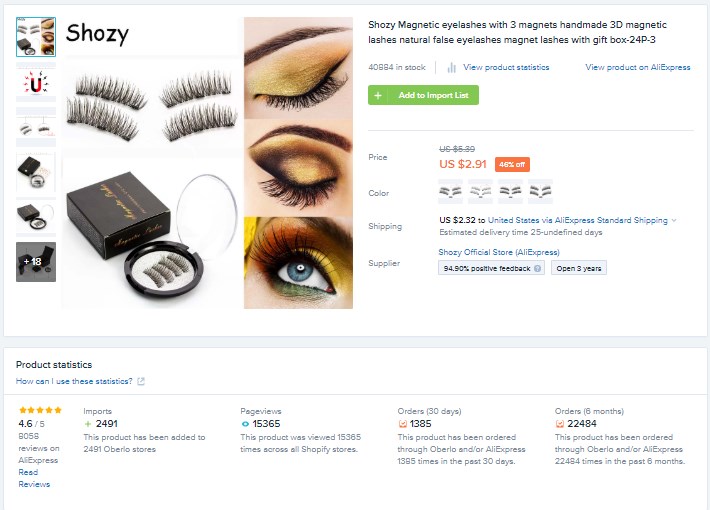 Another great option for beauty products sellers is magnetic eyelashes. Fake eyelashes became a steady trend over the last few years, and they keep coming in various types and forms. This year, magnetic fake lashes that look great and are simple to use are on the peak of popularity.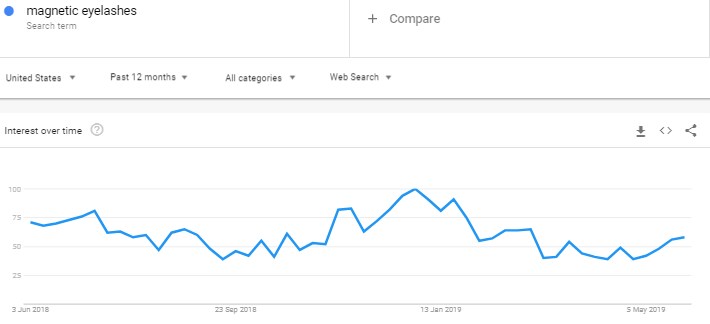 Final Words
Please note that the products described above are only recommendations that you can take into account when deciding what to sell on your Shopify store. There are plenty of other trending goods on the market that you can explore using Google Trends, Oberlo product statistics, and other resources, depending on your business goals. However, the aforementioned market segments are considered to be one of the best Shopify niches due to their growth potential in the long term. Picking products to sell is only a starting point on the path to a profitable business. It is also important to evaluate product demand, the level of competition, and the availability of relevant suppliers, as well as have the motivation and a strong belief in your success before you take the final decision on your sales strategy. If you are still hesitating whether Shopify is the right choice to start your eCommerce project, check out this post explaining why entrepreneurs choose the platform to run their business.
(Visited 1,548 times, 1 visits today)