About Delivery Date & Time Suite
Add the delivery date & time functionality to improve customer experience in your online store.
Let your shoppers choose when they want to get their orders
Display the beautiful and fully integrated with your Shopify store delivery date & time functionality to boost the conversion rate and offer your customers great flexibility.
Shipping configuration
Specify your working days and disable order delivery on weekends. The app also allows you to specify same-day delivery end time to hide 'today' as the delivery option after a specific time threshold.
The advanced system gives you the opportunity to limit the number of orders your business can process and ship per days, thus avoiding shipping overloads and significantly increasing your customer satisfaction with order delivery.
Add delivery time intervals for more precise delivery options.
Shipping restrictions
The app has advanced functionality to cover all your shipping requirements. You can set the number of days you need to process each order or enable the same-day delivery option if you can ship orders the same day.
Future orders restrictions allow you to better plan and schedule your deliveries.
Adding the blackout dates will disable the delivery options on your national holidays and weekends.
Often, you need to hide the delivery date functionality if specific items are added to cart. It can be useful to disable the delivery dates for pre-ordered items, for example. With our app, you can easily do this simply by adding product tags to our smart restriction algorithm.
Orders management
The app allows you to easily track the chosen delivery dates & time and comments from one user-friendly grid without the necessity to view each order separately.
Advanced translations
You can effortlessly translate all front-end aspects of the app to any language you need.
Beautiful and advanced design
The app has 2 design layouts. You can conveniently switch to any of them and test which layout works better for your conversion rate. The app was tested on all free themes available in the Themes store.
You can change the color schemes right from your Shopify store.
Automatic installation
No coding skills are required to use this app. The Delivery Date & Time Suite is equipped with automatic installation to keep you away from any related hassles.
All the Shopify apps developed by MageWorx are GDPR compliant. The products neither collect nor store any personal data, they don't share the users' personal information with third parties, and don't use this data for any marketing purposes. Privacy policy.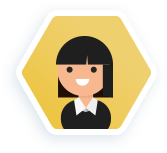 Mokey
The app is amazing with a very modern UI design. The support team is extremely helpful and responsive. Highly recommended for stores that are looking for a scheduling app.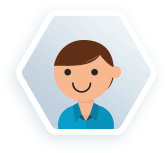 Singapore Flower
This app is excellent, it does what it is expected to do in a simple yet highly configurable way. The UI is modern and integrates seamlessly into our theme and the support is impeccable, they resolved our minor issues in a surprisingly prompt time frame. Well done for producing such a quality app!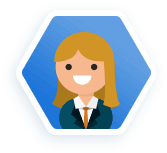 The Flora - Flowers & Artisanal Arrangements
Superb application! We had some minor requirements that the team helped with. Good customer support. Totally recommend it. :)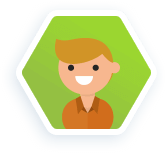 EATOO
Great app with excellent customer service, does all the function mentioned above. Definitely recommended!!