Distinctive Functionality
Stable performance thanks to a cloud-based hosting which has an optimized load balancer.
Geo-targeting to deliver the motivating messages for specific locations.
Advanced scheduling of the promotion's start and end time.
Advanced customization possibilities, including the chance to specify location, timing and frequency of the info bar displays, customizable design and text.
Unlimited number of the motivation bar impressions.
Mobile friendliness to ensure the messages look eye-candy on all the mobile devices.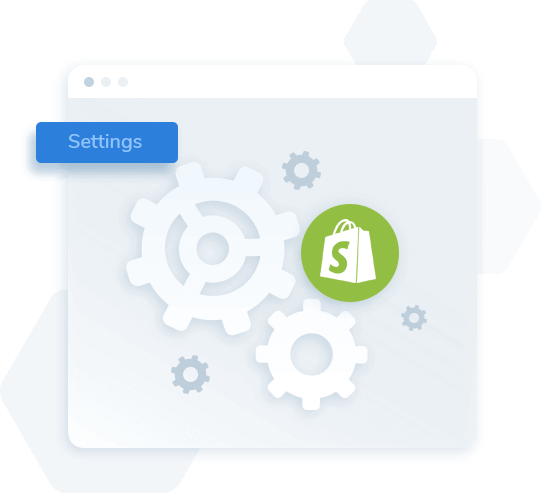 Free Shipping and Gift Info Bar
The app allows using promotional messages to motivate the customers to spend more in your Shopify store. Your offerings will better resonate with the shoppers by offering free shipping and product gifts to increase customer satisfaction and loyalty.
By keeping the buyers informed about the benefits they get after achieving a specified checkout total, you'll build an emotional tie with them, as well as reap the monetary benefits. Highly customizable design will let you create beautiful announcement bars that harmoniously match the website look and feel.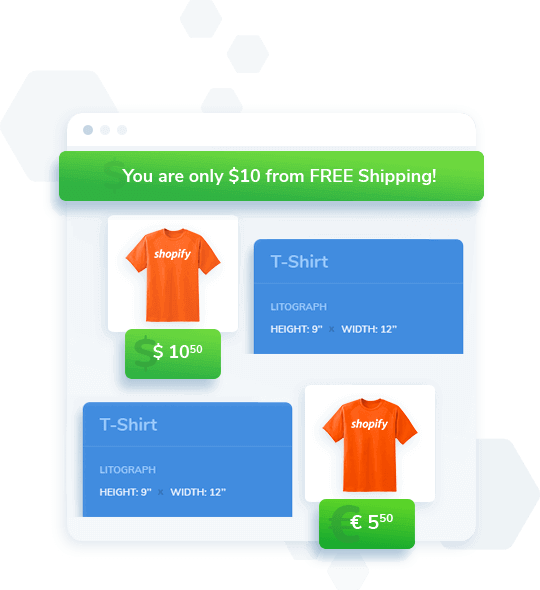 Bar Customization Options
With the app, you'll create messages that are attractive to customers:
place the info bar either at the top or bottom of a page, or let it disappear after users scroll down,
select the color, bar borders, top/bottom padding, bar shadow and its color, as well as text style,
Also, the app offers you to customize three types of promotional messages:
Initial. It gets displayed to the first-time site visitors.
'Only today! Free shipping for customers from the UK who spend $100 with us.'
Follow-up messages are shown once the page is reloaded, or when a customer clicks/follows the displayed link, or adds/deletes an item from the cart.
'Oh, you're just $20 away from FREE shipping!'
Congratulations message is displayed when the goal is reached.
Here, you'll be able to include the visitor's location or display the title of an offer as a link. This will let you land the customers on a specific page with more details.
'Congrats! Your items will be sent for FREE!'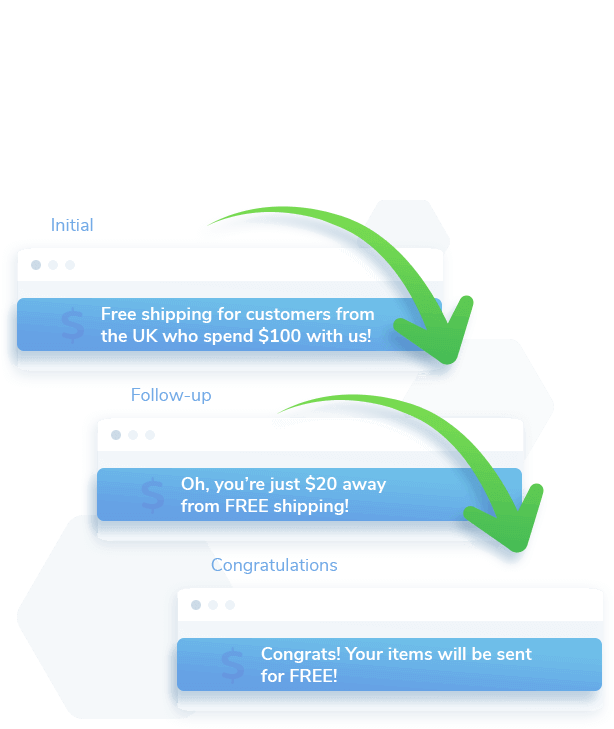 Display Rules
Deliver your promotional messages to the right audience, at the right time and on the device type that is popular with your customers the most to maximize the marketing potential of the info bar.
With the app, you'll be able to display/hide the messages from:
Specific locations that can be easily selected from the dropdown menu.
Certain days of the week.
Website pages, including cart, home page, product pages and the ones with product collections.
Device that can be either mobile or desktop, or all of them.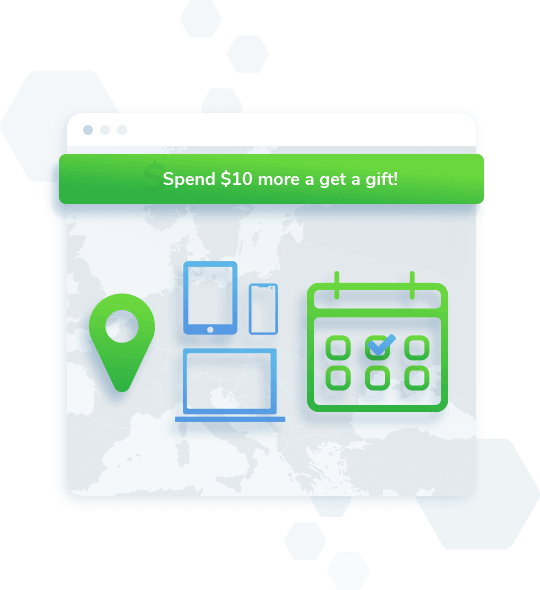 Extra Settings
Timing is often crucial. The Sales Motivator - Promo Bars allows finding the happy medium allows finding the happy medium, and showing the message when it's better perceived by the customer. You'll be able to specify when the bar appears, and disappears.
Additionally, you can add CSS styles for the announcement bars.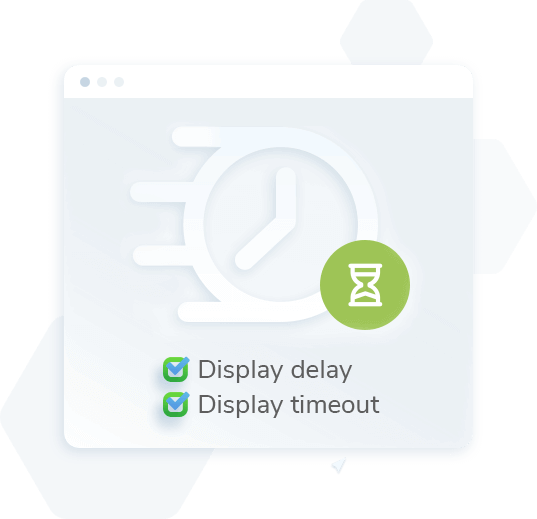 All the Shopify apps developed by MageWorx are GDPR compliant. The products neither collect nor store any personal data, they don't share the users' personal information with third parties, and don't use this data for any marketing purposes. Privacy policy.