Stimulate Sales with Quantity Discounts
Offering tiered discounts are a great sales motivation technique. While you simply make more money, the shoppers get the most bang for their buck.
For example, you are selling a T-shirt for $10. In order to encourage sales, you get to offer progressive discounts - 2 pieces for $18, 3 items - for $27, and so on. There can be a multitude of variations.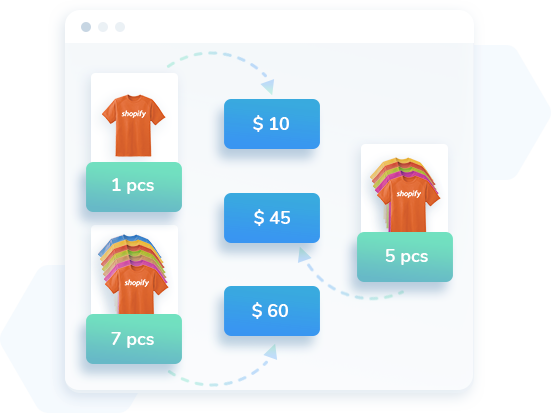 How It Works?
Our app allows offering volume discounts, fast and easy. You'll get to effortlessly:
add/delete tiers,
specify discount amount for each tier,
select how product price for the separate tiers is calculated: fixed, percentage, or a specific sum off the product price.
Additionally, you get to easily diversify your tier pricing strategy. It'll let you set tiers for:
all your store products,
specific items that can be manually selected, or
offerings that qualify for certain conditions
The conditions setting offers advanced configuration opportunities. You get to restrict tier prices for the products that meet 'all' or 'any' of the specified conditions, as well as set priority for the offers if multiple ones match the conditions.
The conditions can be based on the product's:
title,
id,
handle
price,
type,
vendor,
tags,
weight, or
entered manually.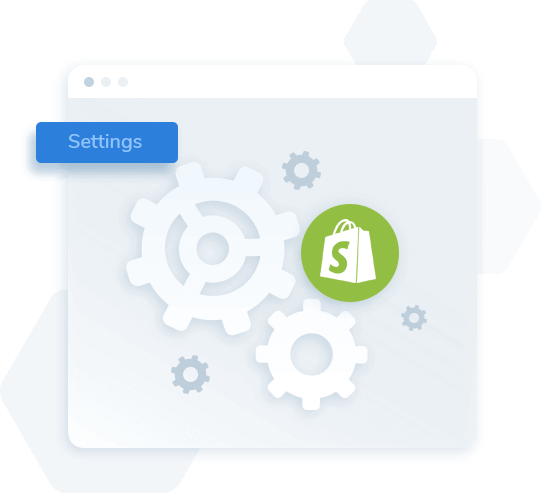 Target Specific Locations
Conveniently pick the countries to display your promoted products for. This allows making a push during country-specific promotion campaigns and sales events.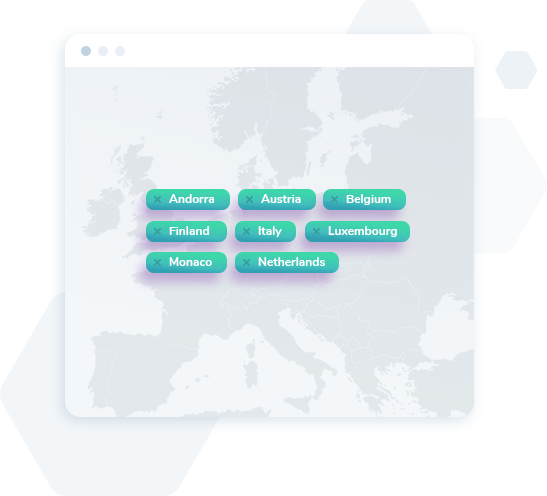 Conveniently Customize & Preview Changes
Right in the backend, you can easily overview how Shopify Tiered Prices offerings look like.
You get to choose to display/hide:
title
minimum and maximum quantity,
discount amount.
Additionally, you can apply custom styles to adjust tier pricing appearance to match your store's look and feel.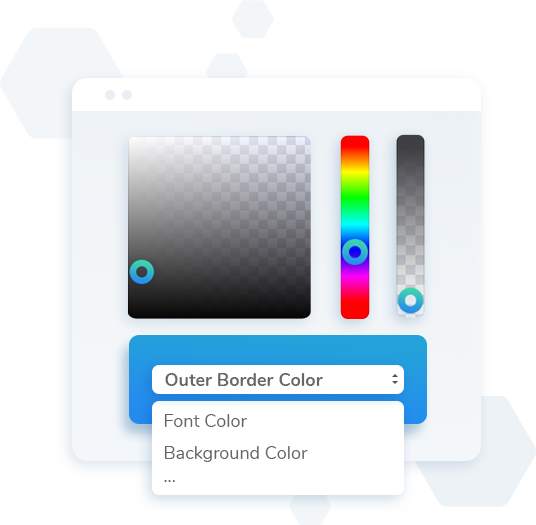 All the Shopify apps developed by MageWorx are GDPR compliant. The products neither collect nor store any personal data, they don't share the users' personal information with third parties, and don't use this data for any marketing purposes. Privacy policy.