Shopify Plus pricing varies on the market, and sometimes can mislead you. In the whole, Shopify is a global commerce platform that allows you to start, develop, and manage your business.
What is Shopify Plus? What Advantages has the platform?
Shopify Plus is Shopify's eCommerce platform for large and growing business companies. Some well-known brands have already tested this supplement. They include giants like Nestlé, Kylie Cosmetics, Red Bull and others. With the help of Shopify Plus, you get higher quality tools and receive the ability to expand your business.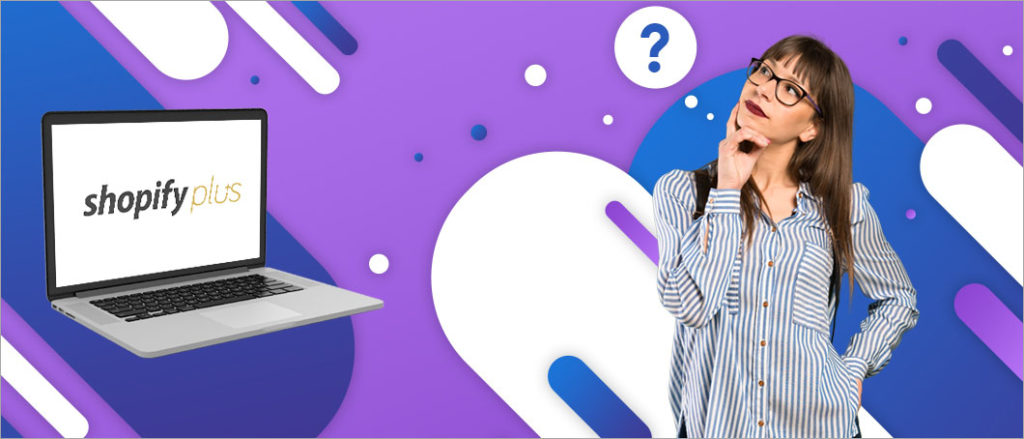 Shopify Plus platform has some privileges:
More control and customization for your business process
Greater automation capabilities
Faster speed
Improved multichannel and omnichannel functions
The power to work up huge amounts of traffic and sales.
Shopify has historically had three plans for all their stores: Basic, Shopify and Advanced. However, Shopify knew that their plans didn't have enough functionality to deal with such large platforms as Magento, Demandware, or Volusion. Shopify launched the Shopify Plus program to fill the gap in its platform and begin to attract more clients.
How to Start Free Plus Shipping Business?
Free plus shipping business is an online eСommerce store that sells products for $0.00, and only charges customers the shipping fees.
Ecommerce entrepreneurs who are managing their store with a free plus shipping business model generate profit by increasing their shipping prices.
It's relatively simple to set up a free plus shipping store to get a wide range of products. When you start such kind of business you need time to think about goods you will sell. If you decide to source cheap products for your free plus shipping store then you'll make a smaller profit when you make a sale. On the other hand, buyers may worry about paying large shipping fees to cover the cost of the more expensive products in your store.
We'd recommend that you create your business using Shopify. Shopify is one of the most popular eCommerce platforms that is already trusted by thousands of entrepreneurs. Explore why they choose Shopify.
Top 10 Shopify Plus Features:
1. Script Editing
Shopify Plus allows a user to edit scripts in accordance with requirements. You can tune your website's order dynamically. You can change scripts as you like, even in clients fields.
2. Automate process
Shopify Plus provides you the access to great automation tools which can automate processes from inventory, goods, and orders without coding. It reduces difficulties and provides you a simple visual constructor.
3. Support
Shopify provides 24×7 support service. So, after joining Spotify Plus, you'll get the support of experienced consultants on short-term and long-term eCommerce goals.
4.Capabilities
Shopify Plus ensures an unlimited bandwidth with scalable SaaS hosting that matches fully supported and reliable solution. The store will work even in the festival days because Shopify Plus allows 8000 orders per minute.
5. Discounts
You can use several types of discounts like percent, buy-one-get-one-free- discounts and etc.
6. Integration level
Shopify allows users to make better compatibility and add different eCommerce applications. Also, you can extend compatibility and integrate Shopify Plus with 3rd party platforms like 3PL, WMS, ERP, PIM.
7. Launchpad
It also provides a Launchpad where you can monitor commerce events like products releases and flash sales. Customize your store theme, schedule, control, and execute different events from one place.
8. Replicate Store
Shopify Plus would be the best choice for you – your Merchant Success Manager can provide you a replica of your live store. They will copy your store with theme, goods, and data. You just create your scenario there and try.
9. SSL certificate
Shopify Plus ensures Level 1 PCI DSS compliance, a site-wide SSL certificate. It redirects traffic from HTTP to encrypted HTTPS, data protection, and risk assessment for every order. Websites get more reliable if have SSL certification.
10. Shopify Payment Complexities
In Shopify Plus features, you can see the function of payment card data protection that reduces the number of payment steps and saves customers time.
Shopify Plus Price
The monthly Shopify Plus Price is, reportedly, 0.25% of the monthly sales an online store makes. The base Shopify Plus pricing for using is set at $2000. When speaking with smaller merchants about Shopify Plus, they've often been unsure on the platform because of the base $2k per month cost, especially in comparison with Magento or other platforms. However, the costs are actually either directly comparative or lower if consider costs, hosting fees, upgrades, etc.
By using the Shopify Payments payment processor, businesses can potentially lower the monthly fees they pay for Shopify Plus. Instead of being charged 0.25% of monthly sales, businesses are charged just 0.15% if they choose Shopify Payments as the payment gateway. But this option is only available for those who sell from the United States, Puerto Rico, the United Kingdom, Canada, Australia, Ireland, Hong Kong, New Zealand, and Singapore.
So, the point is that the more sales your store generates, the more Shopify charges you. However, there is a monthly limit of $40,000. No one will pay more than $40,000 per month using Spotify Plus app.
Shopify vs. Shopify Plus: What's the Difference between plans?
There are many points of differentiation between Shopify Plus vs Shopify. To begin, here are a few of the basic attributes of the platform:
Price
Basic Shopify begins at $29 per month and is designed for young businesses. The core Shopify platform starts at $79 per month, and Shopify with advanced features is $299 per month, while Shopify Plus price is 2,000$ per month.

User base
Approximately 500,000 traders use Shopify. The user base of Shopify Plus accounts around 2,500 merchants.
Uptime
Shopify has historically been able to achieve uptime rates of 99.99%. That amounts to less than an hour of downtime per year.
Shopify is built for businesses getting started with commerce and looking for a simplified plan. Shopify Plus offers these same core attributes, but provides more opportunities for customization, scalability and higher order volumes.
Final words
The Shopify platform offers themes and patterns that companies can quickly open an attractive online store. The system can be customized, built out for new channels and handle an unlimited number of products and inventory items. Shopify has everything a business needs to establish and sustain an eCommerce presence with minimal technical overhead, but without compromising site quality. Where the basic version of the platform begins to hit limitations is at the higher volumes and more stringent demands of growing brands, so Spotify Plus takes place.
Shopify Plus has all of the capabilities of Shopify, but offers an infrastructure that can lead to better sales and marketing experiences. Some Shopify Plus features are available with base Shopify, but they are good when considered alongside Shopify Plus capabilities as well, as they pay dividends for enterprise-class users.
When we make Shopify Plus review, we can observe that not every business needs Shopify Plus. For a large number of companies, standard Shopify plans are more than enough. However, if you discover that you are growing fast and know you'll soon need better customization and performance, you can launch Shopify Plus plan that will surely help your business.
(Visited 216 times, 1 visits today)